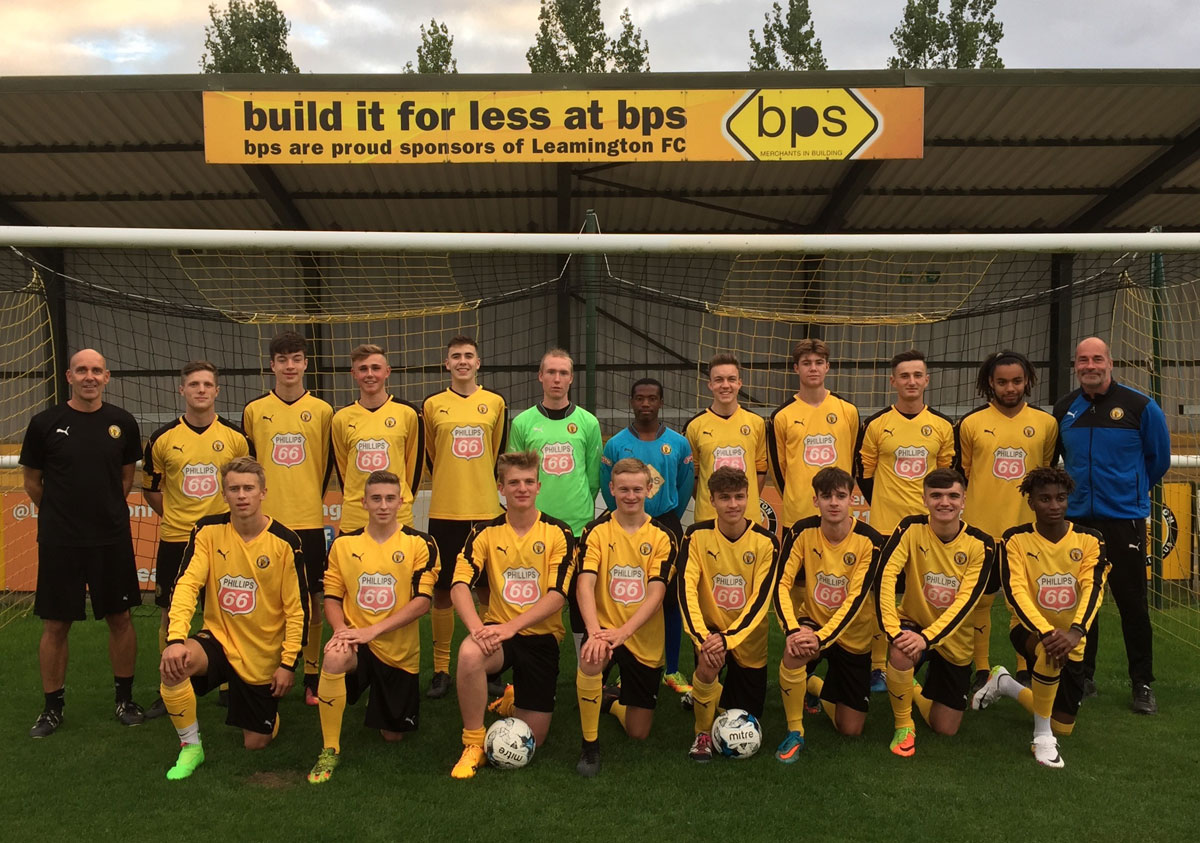 Leamington FC U18's compete in the Midland Floodlit Youth League, Eastern Division for season 2017/2018
Manager: Gary Ingram UEFA B (Level 3) qualified coach.
Contact: garyingram1@sky.com
Pre-season training at the Phillips 66 Community Stadium is on Monday evenings (6:30pm - 8:30pm) and on Saturday mornings (9:30am - 11:00am).
Anyone interested in training should contact Gary at the above address.
Youth Team Home Fixtures
No events found